Areas of intervention
Aponergy is present where the optimization of energy efficiency required a strong professional vision protecting the interests of our customers and enhance the environment.
Areas of business
Food and specialised Distribution
Food and drink industries
Chilling rooms, freezing rooms & freezer Stores
Health Care Facilities (clinics, hospitals, nursing and care homes …)
Communities (urban lighting, public buildings, …)
Office buildings
Public access buildings (PAB)
Condominiums
Souvereign energy efficiency projects
Integrated technologies
Cold chain for food
Air-conditioning /heating systems
Food industrial Processes (cooking, drying, deep-freezing…)
Urban & tertiary lighting
Air treatment
Remote control of technical installations and energy consumption
Corporate shareholder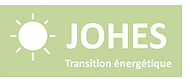 The Johes company and its affiliates
A group dedicated to the energetic transition: services and investments.
Johes SAS, a company with a capital of 1 700 000 €, has 15 M€ of own funds
Its activity is either carried out directly or through its different specialized affiliates, Green Service Group, energy production companies, or industrial and commercial companies.
Johes owns 49% of Green Service Group, which groups Greensolver (Aeolian and PV exploitation services in France, The Netherlands, Portugal, Italy and Russia) and KBE (PV installation and maintenance in the south of France).
Johes is also associated with 8 technical companies and actively contribute to their development :
– AHCS on the development of biomass (combustion and gasification).
– Amzair on heat pumps.
– Aponergy on the Energy Performance Contracts.
– BASE Innovation with their hybrid panels COGEN'AIR.
– Echy on the transported natural lighting.
– Kyotherm on the financing of heat production plant installations.
– O'Sitoit On PV and positive energy buildings,
– TEEO, on energy management

Finally, Johes holds interests in renewable electricity production companies :
– 3 big PV power stations with storage in island areas(4 to 9MW)
– 2 Aeolian farms in France (12 MW each)
– 2 photovoltaic roofs (250 KW each),
– 1 hydro-electricity power station over the water(2 MW, in construction).
Achievements
Financing the two biggest photovoltaic power stations with storage in the world
Operating about fifty wind farms in France, United Kingdom and The Netherlands (Greensolver)
Building the biggest solar dryer with wood in cogeneration (Base Innovation)
Maintaining about hundreds of photovoltaic installations on the ground and on the roof (KBE)
Accompanying large industrial groups with the ISO50001 certification (TEEO)
Developing and financing network of heat in deep geothermal energy (Kyotherm)
Building photovoltaic power stations with industrial and agricultural roofs (O'Sitoit)
Worldwide market presence
Aponergy is present and acts in all French Administrative Regions, European countries, but also in some countries of North and West African continent, and Latin America.
Countries in the world : Argentina- South Africa – Algerie – Azerbaijan – Benelux countries – Burkina Faso – Chile – France – Guyana – Isle Saint Martin – Kazakhstan – Luxembourg – Morocco – Togo.